Dreaming of a destination wedding that combines stunning natural beauty, warm coastal breezes, and a touch of Southern charm? Look no further than Pensacola Beach. Nestled along the pristine shores of the Gulf of Mexico, Pensacola Beach offers the perfect backdrop for your special day. With its picturesque venues, top-notch catering services, talented florists, and a myriad of local amenities, you'll find everything you need to create an unforgettable wedding experience.
If you?ve landed on Pensacola for your wedding destination, you?ll need to start planning for the special day. Keep reading our comprehensive guide to weddings in Pensacola to learn everything you need to know, from venues to catering and planning.
Pier Suite: Pier Suite offers a breathtaking, 1,000-square-foot venue overlooking the Gulf of Mexico on Pensacola Beach. Catering can be provided at this waterfront location, and with such a beautiful interior design, minimal decorating is needed. This beautiful suite is the perfect place to say, ?I do!?.
Whiskey Joe's on Pensacola Beach: With unbeatable waterfront views of Pensacola Beach and an outdoor Special Events Pavilion, Whiskey Joe?s is the perfect backdrop for a wedding. Your guests will love the relaxing sound-side views of the beach and the delicious catering from Whiskey Joe?s.
Palafox Wharf: Timeless, elegant, award-winning Pensacola's Premier Palafox Wharf is centrally located in Downtown Pensacola, Florida, on the historic waterfront, convenient to local eateries, entertainment, and accommodations making it the ideal venue for your special day.
Pensacola Beach: Pensacola's stunning Gulf waters and sugary white sandy beaches provide an unforgettable wedding experience. You may have your ceremony on any public accesses along the eight-mile stretch of beaches.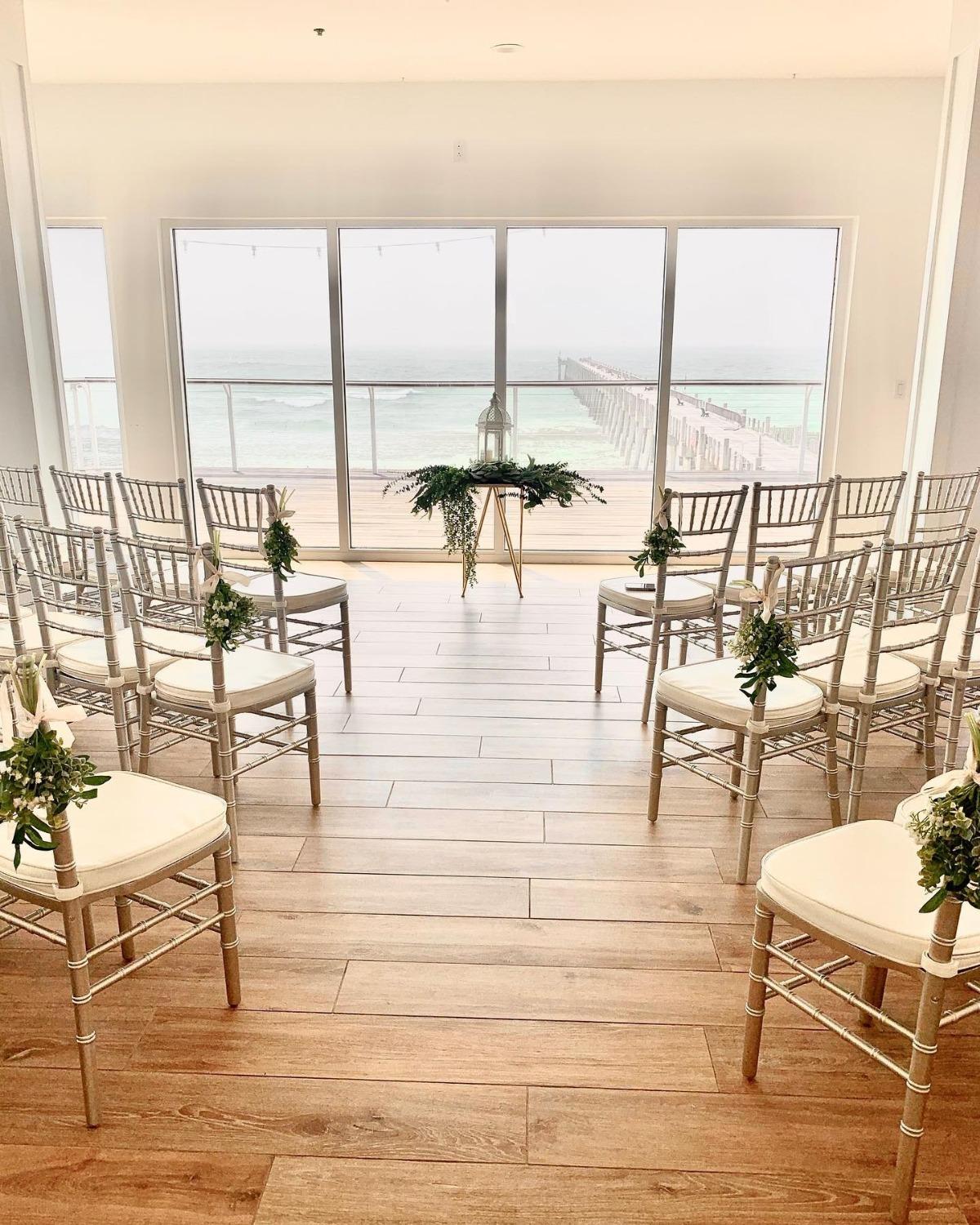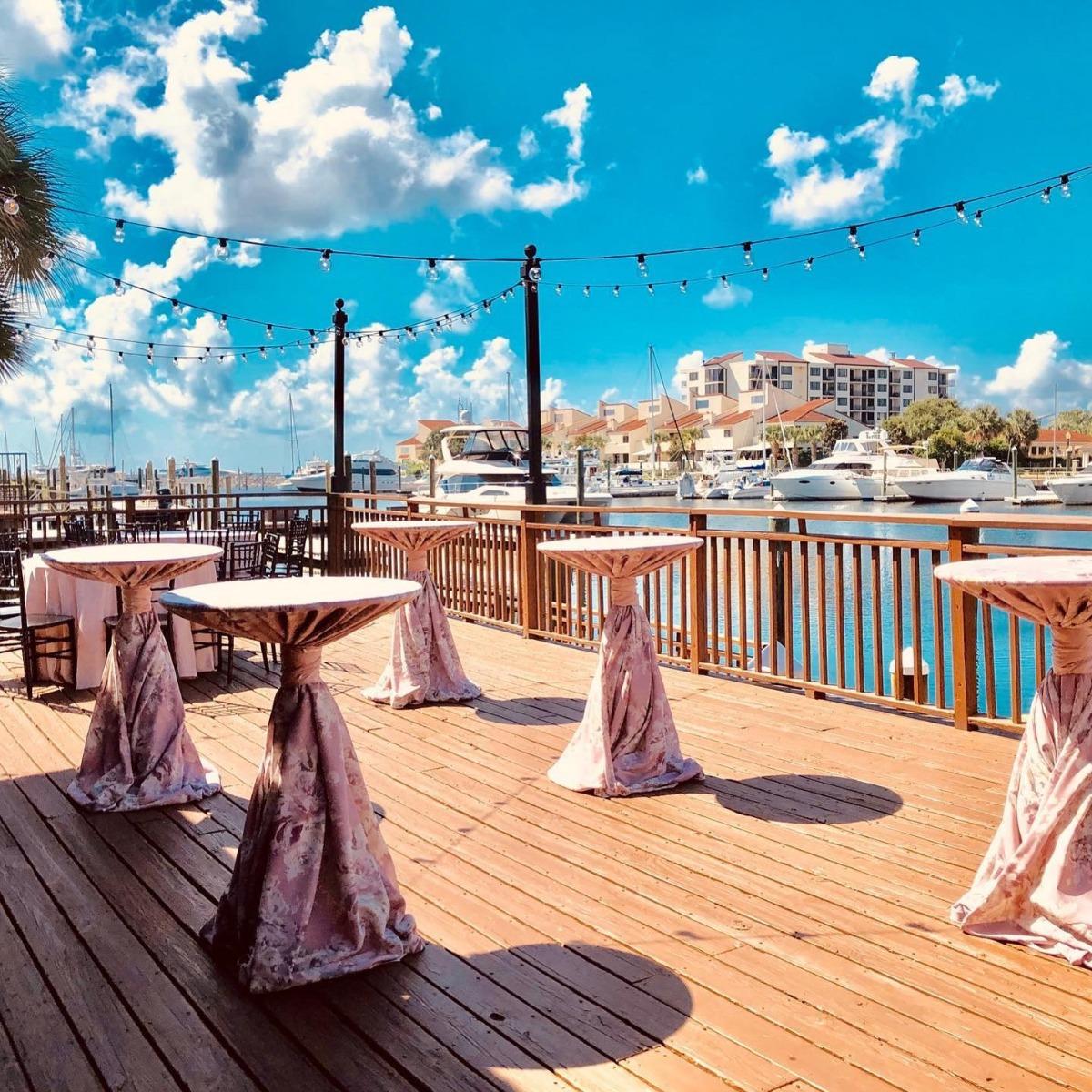 Photo Credit: Pier Suite Events Photo Credit: Palafox Wharf
Classic City Catering: Known for their creative menus and impeccable service, they can tailor the cuisine to your specific preferences.
Nancy's Haute Affairs: With a focus on exceptional flavors and artistic presentations, they provide a personalized catering experience.

Culinary Productions: Offering a range of culinary styles, they create unforgettable menus featuring fresh and locally sourced ingredients.

Great Southern Catering & Events: Specializing in Gulf Coast cuisine, they provide delicious dishes that showcase the region's flavors.

Five Sisters Blues Cafe: Experience soulful Southern fare with a menu that reflects the rich culinary heritage of Pensacola.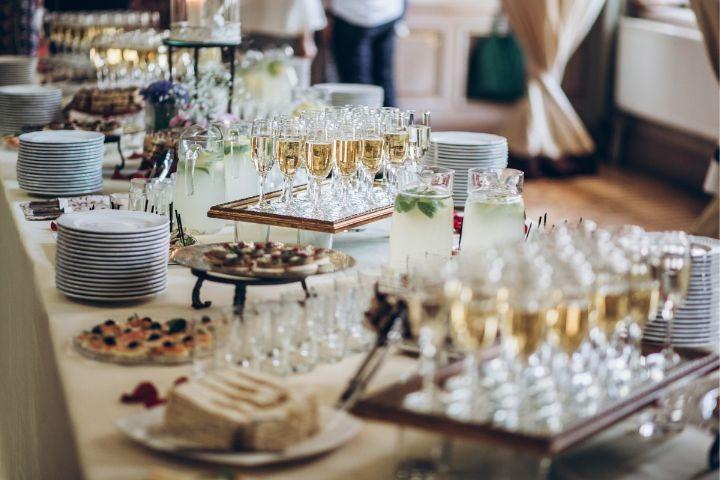 Fiore of Pensacola: This boutique florist creates stunning arrangements inspired by your vision, from romantic bouquets to intricate centerpieces.
Supposey Wedding Florals: With a focus on personalized designs, they craft unique floral arrangements that perfectly complement your wedding style.

Celebrations the Florist: Celebrations Florist?s skilled team of floral designers offers personalized service and attention to detail to bring your vision to life.

Sunshine Designs Florist: With a passion for creative floral artistry, they work closely with you to create custom arrangements tailored to your wedding theme.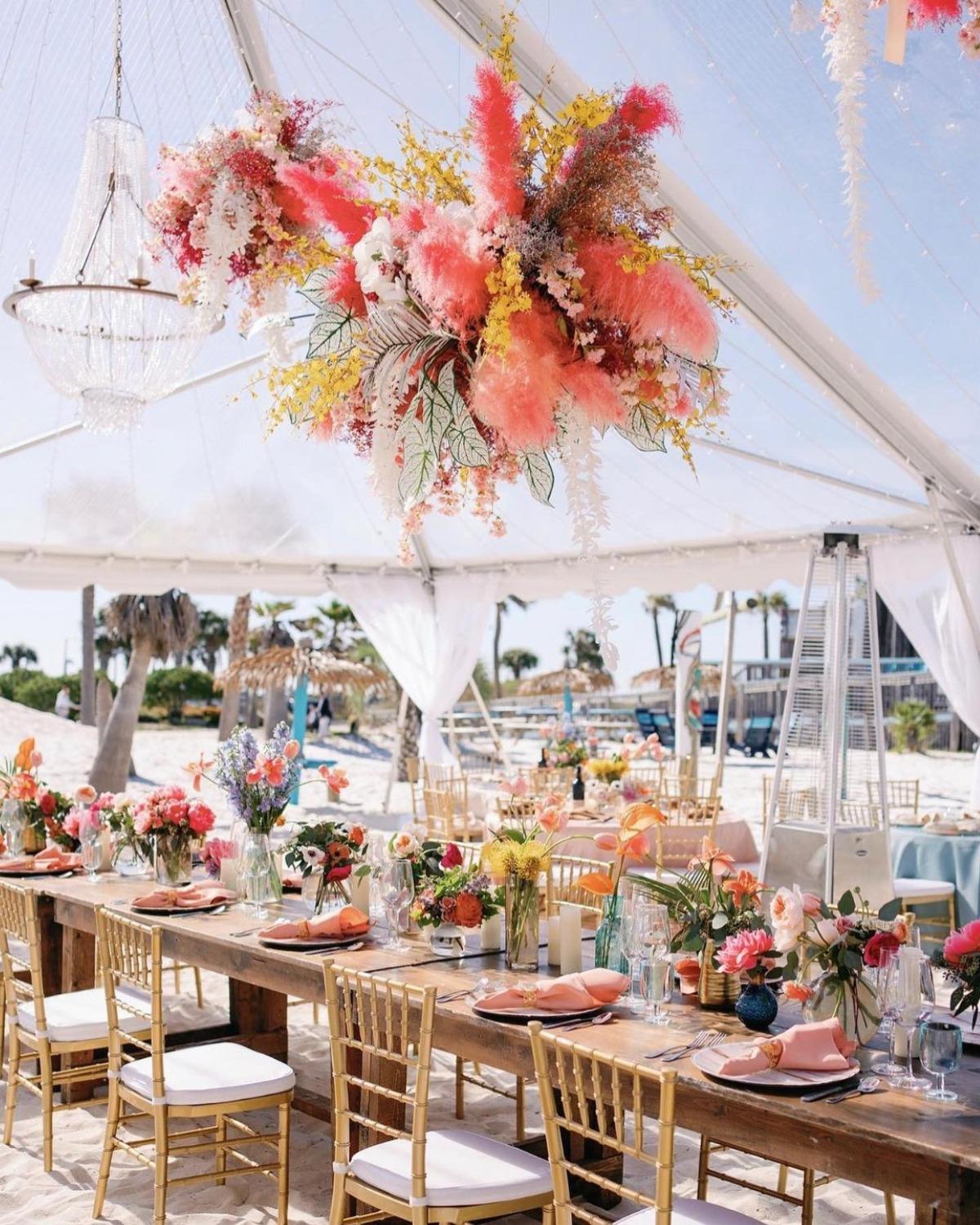 Photo Credit: Fiore of Pensacola
Aislinn Kate Photography: Known for their timeless and artistic approach, they capture every moment with an authentic and romantic style.
Phocus & Company: An award-winning wedding photo and video team, Phocus & Company tells your wedding story through unique photography and videography.

Shannonography: Shannon is a Pensacola-based photographer offering local photography services to the Florida and Alabama Gulf Coast. She is known for creating authentic moments through her clean and romantic photography style.

Sara Gillianne Weddings & Events: With meticulous attention to detail, they offer full-service wedding planning and design tailored to your vision.
PS Weddings & Events: Providing comprehensive wedding planning services, they guide you through the entire process to create a seamless and stress-free experience.

Weddings By Lydia: With a passion for creating unforgettable events, they offer all-inclusive wedding planning and coordination.

BlueJay's Bakery
Wade's Cakes and Weddings
J's Bakery and Cafe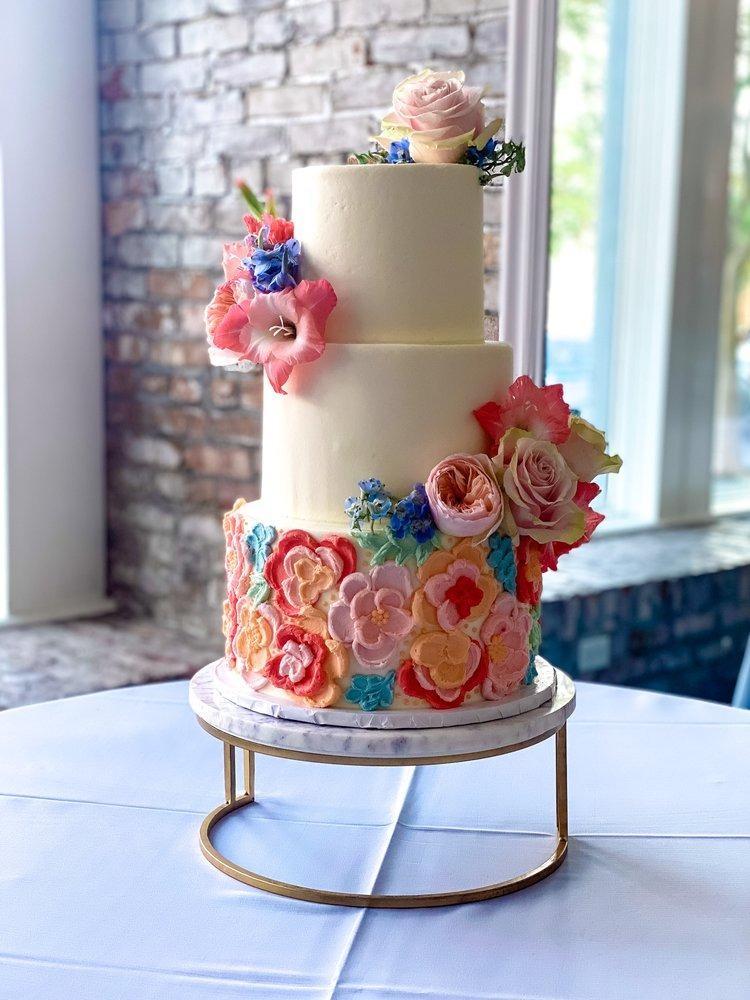 Photo Credit: BlueJay's Bakery
Whether you envision an intimate beachfront ceremony or a lavish celebration, this idyllic destination has everything you need to create a wedding to remember. From enchanting venues to exquisite catering and talented florists, Pensacola Beach offers a seamless wedding planning experience. Treat yourself and your guests to a coastal celebration they'll cherish forever, surrounded by the beauty and tranquility of Pensacola Beach.