Get ready to welcome Pensacola's hometown heroes, the U.S. Navy Blue Angels, at the Red, White, and Blues Pensacola Beach Airshow 2023! This highly-anticipated annual event promises an adrenaline-filled weekend, family-friendly fun, and breathtaking aerial displays. Locals and visitors line Pensacola Beach for "Blues Weekend" every summer to see the spectacular show firsthand. Whether you're a die-hard Blues fan or this will be your first time watching them, this guide will provide specific information on what to expect, insider tips, and how to make the most of the days leading up to the airshow.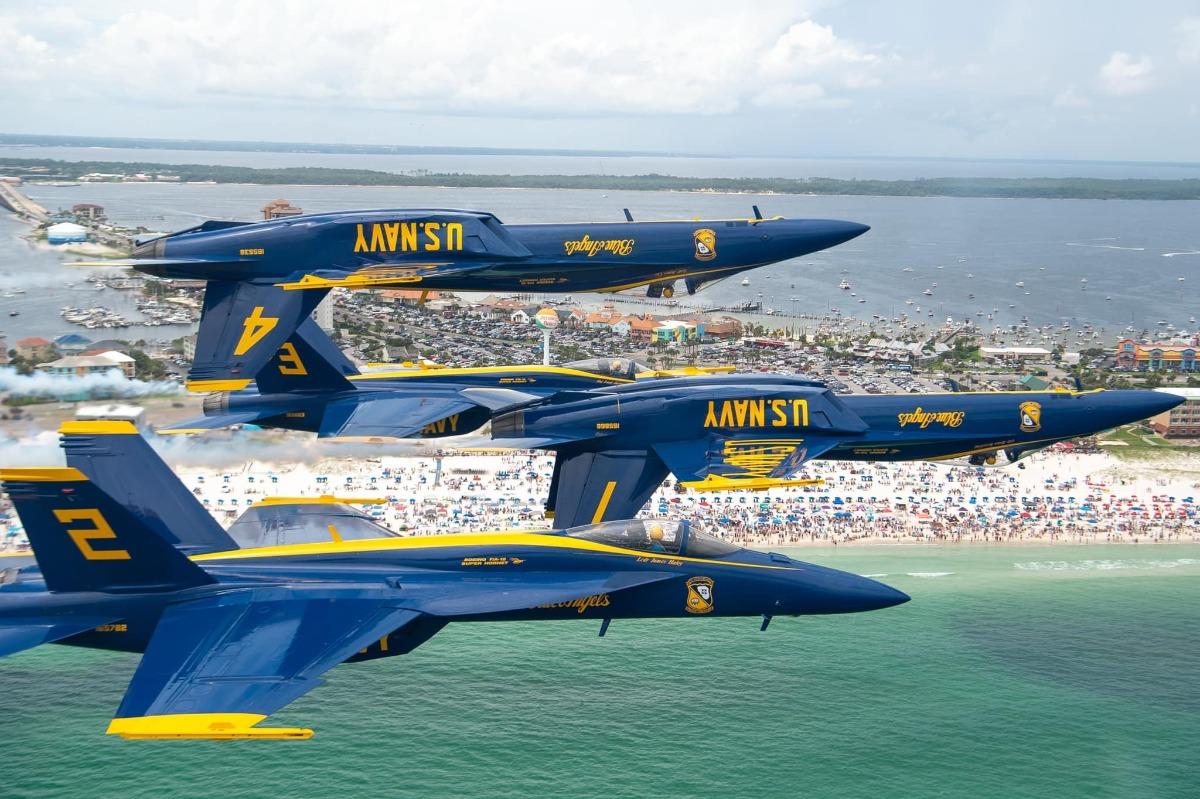 Photo Credit: Visit Pensacola
Wednesday, July 5: Breakfast With the Blues
Breakfast with the Blues takes place the Wednesday before the show at 8 am and is the official beginning of the airshow week. During this time, the Blues circle overhead, marking the show's coordinates and center points above Pensacola Beach.

Thursday, July 6: Practice show
On Thursday at 2 pm, The Blue Angels will hold a practice show above Pensacola Beach in preparation for the weekend.
Friday, July 7: Dress rehearsal
Friday marks dress rehearsal for the airshow. Civilian acts will begin just after 11 am, and the Blues will go on around 2 pm.
Saturday, July 8: official Pensacola beach airshow
Following the same schedule as Friday's dress rehearsal, Saturday, July 8, is the official Red, White, and Blues Pensacola Beach Airshow!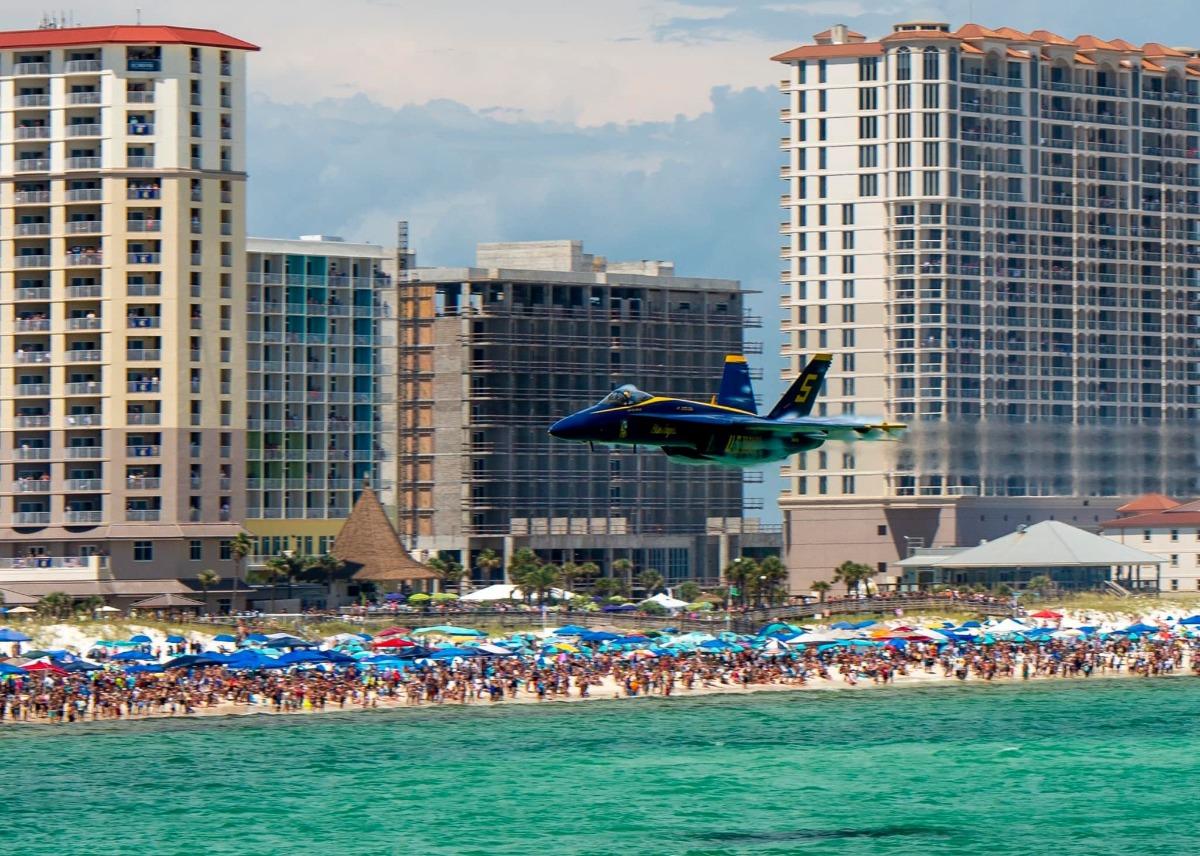 Photo Credit: U.S. Navy Blue Angels on Facebook

Tips
Arrive Early

To secure a good spot on the beach, arrive early to find parking and claim your spot. The beach tends to fill up quickly, especially around the Fourth of July, so plan accordingly.
Stay Hydrated
The Florida sun can be intense during the summer, so be sure to stay hydrated throughout the day. Bring plenty of water, and consider bringing an umbrella or shade tent for added protection. It's also a good idea to carry sunscreen, sunglasses, and cooling towels for the day.
Bring Binoculars and Cameras
Enhance your viewing experience by bringing binoculars closer to look at the aerial displays. Also, don't forget your camera or smartphone to capture and share those incredible moments with friends and family.
Prepare for Traffic
Traffic delays will be inevitable for those not staying on the beach to watch the airshow. Plan to leave before the crowds or consider ride-share services and car-pooling to avoid getting stuck in traffic.
Choose between Gulf-front rentals and private homes to find the perfect spot to watch the Blues on Pensacola Beach!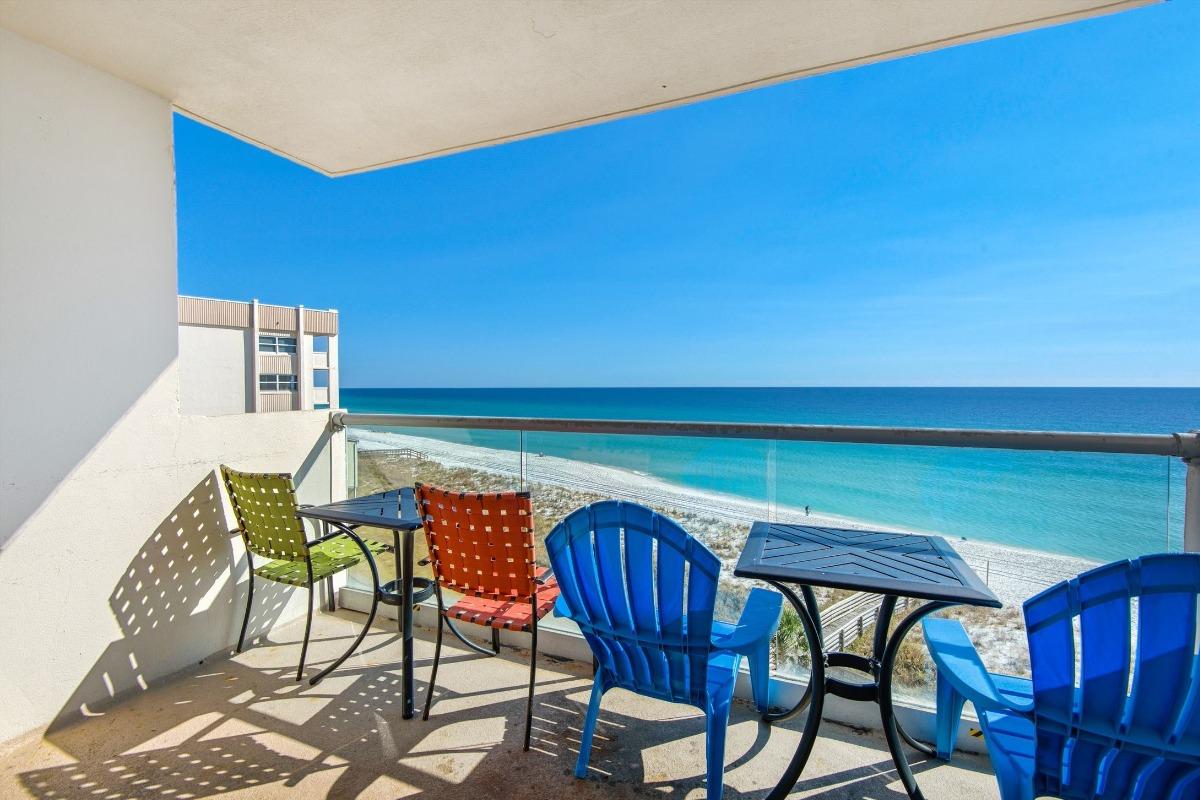 2BD I 2BA
8 Guests
Pensacola Beach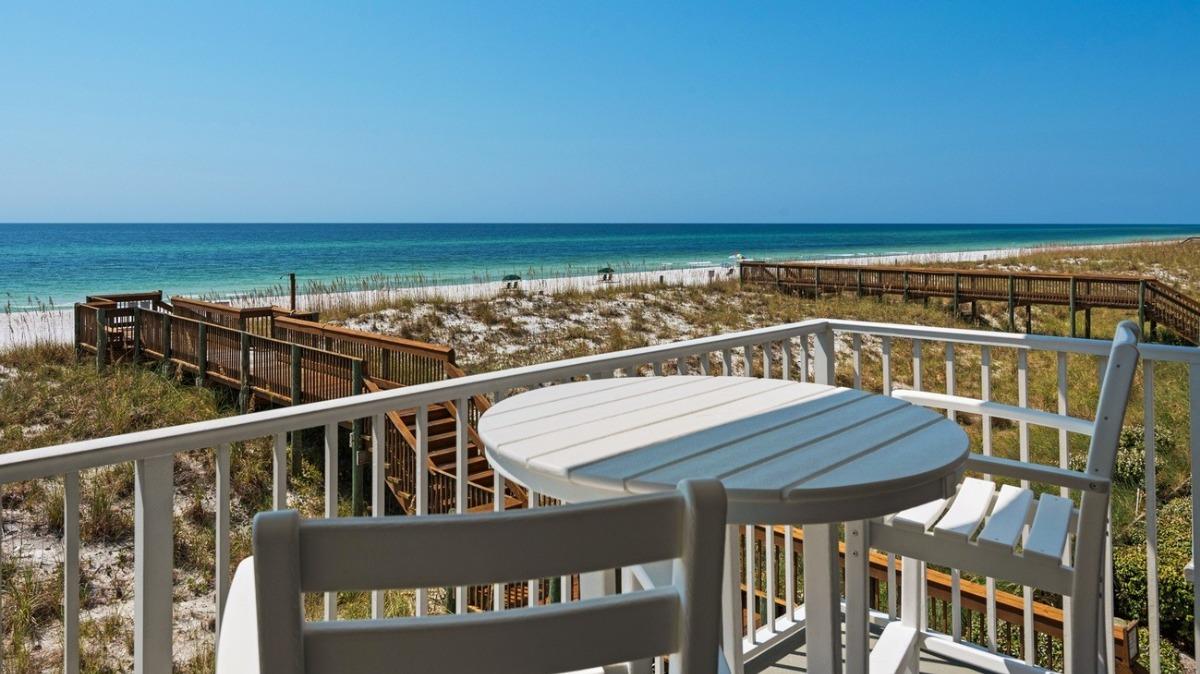 2BD I 2BA
6 Guests
Pensacola Beach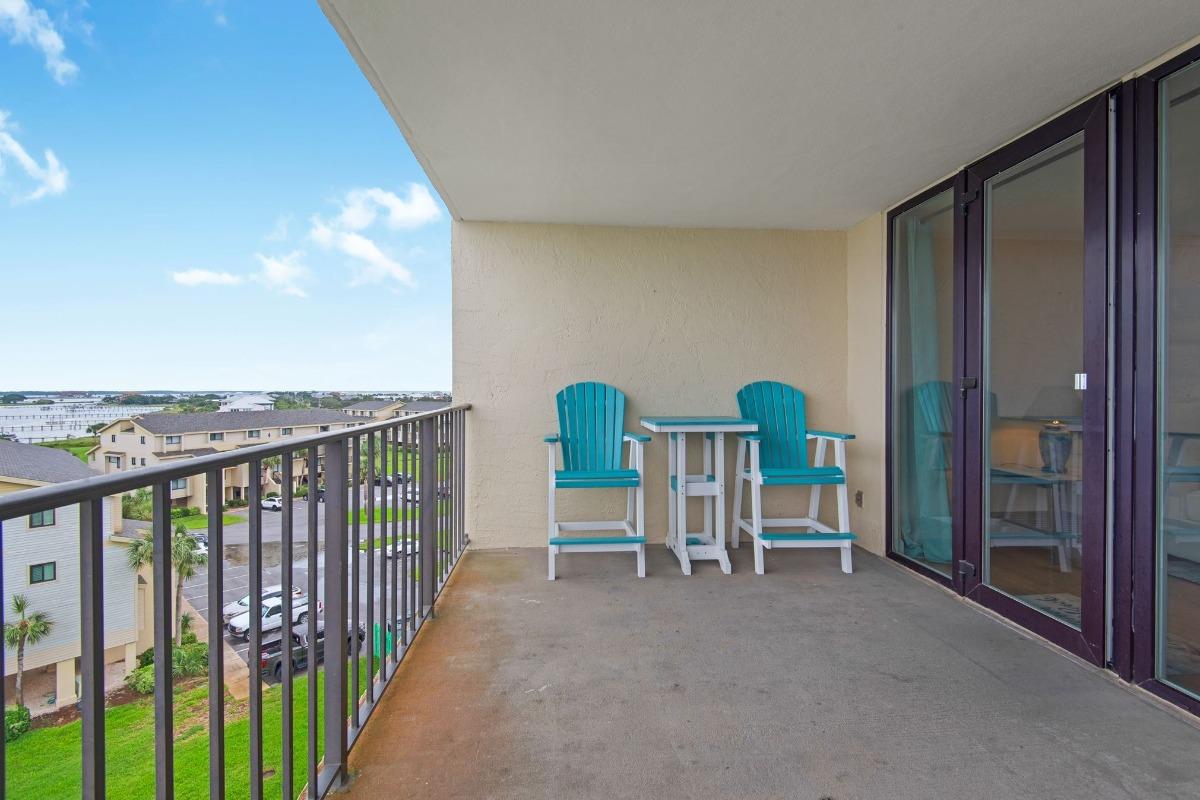 1BD I 1BA
4 Guests
Pensacola Beach