Has a rain spell put a damper on one of your vacation days? While Pensacola does enjoy beautiful, warm, sunny weather, the occasional afternoon showers or rainy days are inevitable in Florida. If you?re vacationing with the family or small children, keeping everyone entertained in the beach house may be difficult while you wait for the weather to pass.
There?s no need to stay inside on a rainy day! Pensacola?s indoor activities range from interesting museums to boutique shopping and delicious eats, sure to provide entertainment for your crew. If you find yourself stuck in the rain on vacation, explore these rainy-day activities in Pensacola to make the most of your vacation!
Start your day with a dash of history and discovery:
national naval aviation museum at nas pensacola
Visit the National Naval Aviation Museum at NAS Pensacola to immerse yourself in the captivating world of naval aviation. The museum showcases the fascinating world of naval aviation, providing a unique opportunity to learn about the history, technology, and heroism behind these impressive aircraft. With its interactive exhibits, children can get hands-on and immerse themselves in the world of aviation, fueling their curiosity and sparking their imaginations. The museum also features flight simulators, where you can experience the thrill of flying a plane. Additionally, the museum offers educational programs and guided tours that cater to children, ensuring an informative and enjoyable visit for the whole family. With its vast collection of historic aircraft and engaging displays, NAS Pensacola Museum is a must-visit attraction, rain or shine!

pensacola lighthouse & maritime museum
The Pensacola Lighthouse and Maritime Museum is a captivating destination offering an enriching experience for all ages. Situated on the beautiful Pensacola Bay, the lighthouse stands tall as a beacon of maritime history and exploration. Climbing to the top of the lighthouse provides breathtaking panoramic views of the coastline, creating an unforgettable moment for families. The accompanying museum showcases the fascinating maritime heritage of the region, featuring informative exhibits that delve into the history and significance of the lighthouse. Children and families can immerse themselves in the stories of past keepers, learn about the technology behind the lighthouse's operation, and discover the role it played in maritime navigation. Guided tours provide educational insights and engaging stories, making the visit informative and entertaining. Whether you're a history enthusiast or a casual observer, the Pensacola Lighthouse and Museum offers a wonderful opportunity to explore the area's rich maritime heritage.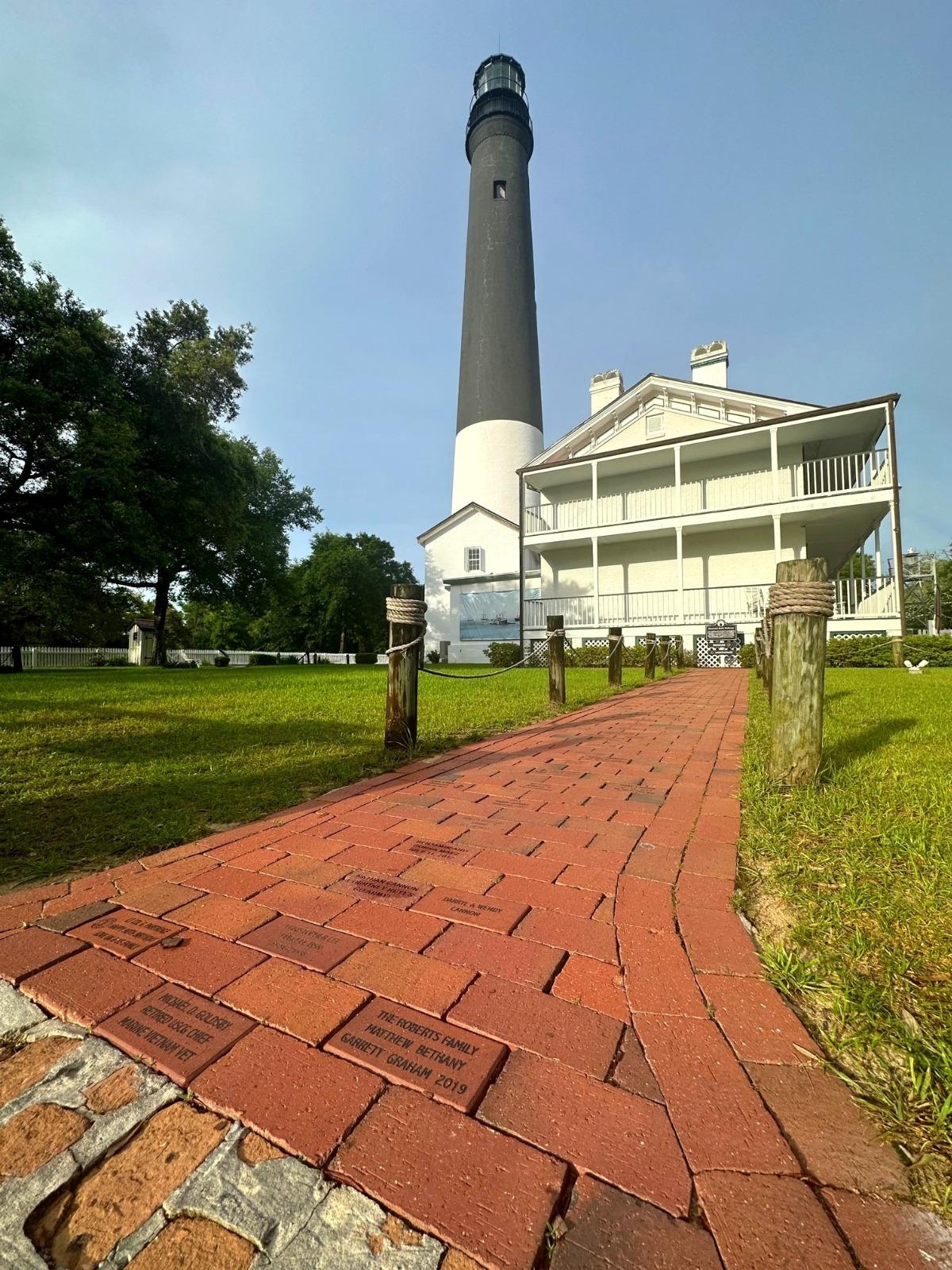 Photo credit: Pensacola Lighthouse & Maritime Museum
make a pit stop for lunch in downtown:
Climbing those stairs at the lighthouse or exploring the Naval museum can leave you feeling quite famished! After working up an appetite, satisfy your cravings with a delicious lunch at one of these must-visit restaurants in Pensacola: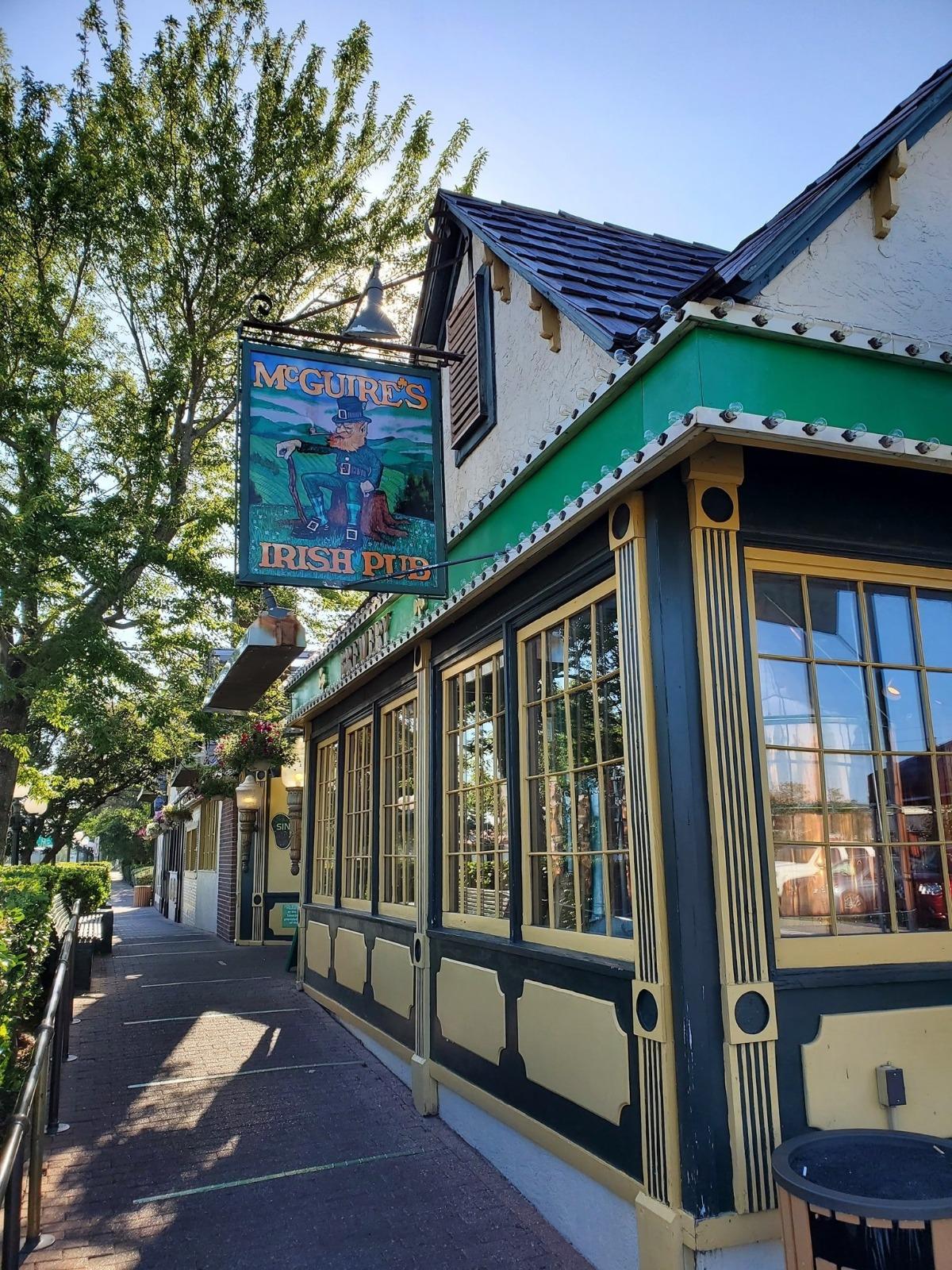 McGuire's Irish Pub
A favorite for locals and visitors in Pensacola is McGuire's Irish Pub. You can indulge in the cozy ambiance and hearty Irish fare, including famous steaks and mouthwatering burgers. They are also well known for their famous Irish Wakes and classic Irish ale, which is perfect on a dreary day!

Image Credit: McGuire's Irish Pub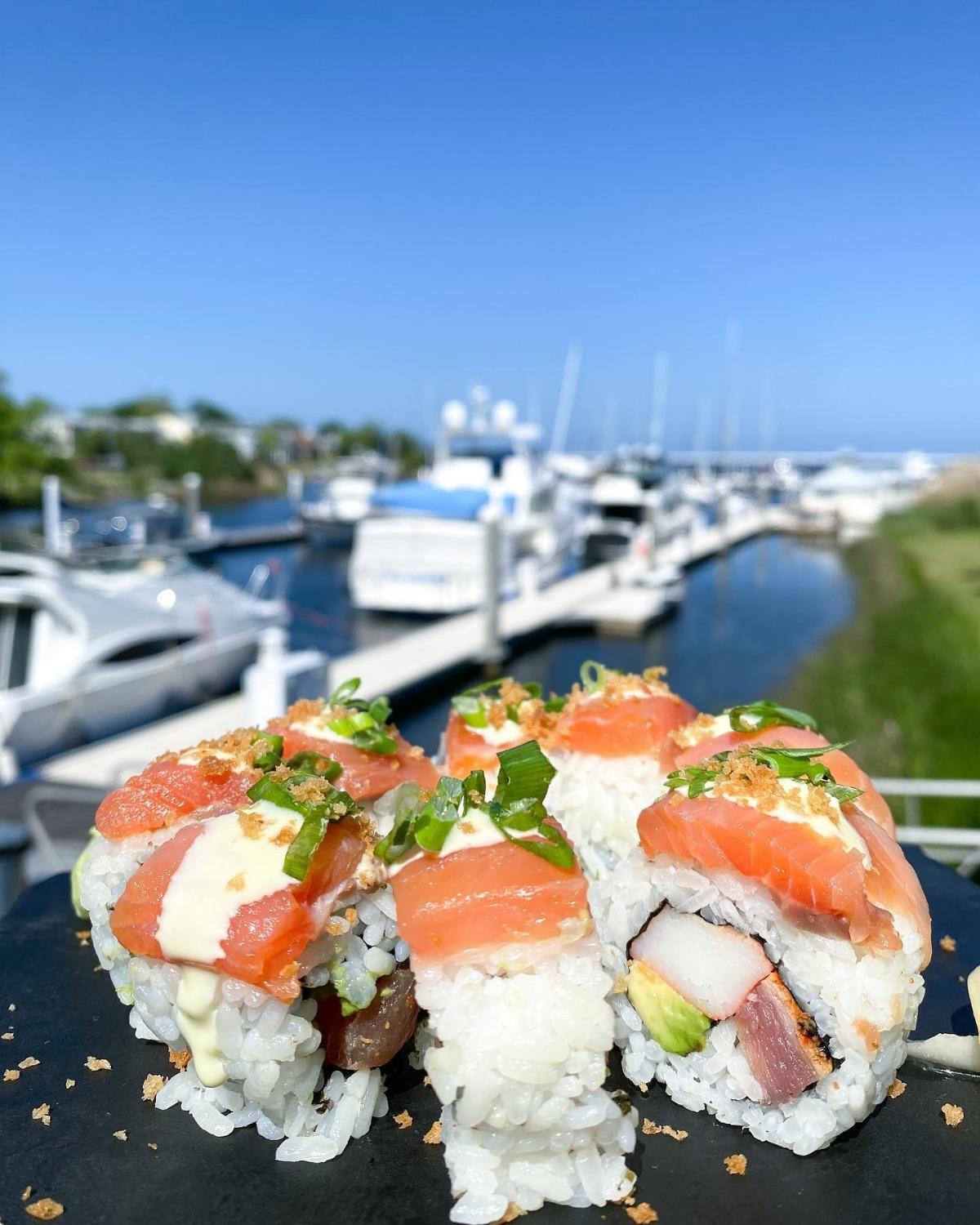 The Fish House
The Fish House is another must-visit restaurant, loved by locals and visitors in Pensacola. They are known for their delectable seafood feasts featuring fresh catches from the Gulf of Mexico. From succulent shrimp to perfectly grilled fish, this waterfront restaurant offers a true taste of the coast.

Image Credit: The Fish House
No rainy day is complete without a sweet treat. On a day when the weather is dreary, a classic ice cream cone or fresh baked goods are the perfect pick-me-up. Head to the downtown area to discover local dessert shops and ice cream spots:
J's Bakery: Step into this cozy bakery and indulge in their freshly baked goods. From flaky croissants to mouthwatering cakes and pastries, there's something to please every palate.

Bubba's Sweet Spot: Treat yourself to a delightful assortment of candies, chocolates, and sweet treats at this charming shop. Choose from a wide selection of nostalgic favorites and satisfy your sugar cravings.

AJ's Market: Visit this local market and explore their delightful selection of homemade desserts. From pies and cakes to cookies and pastries, you'll find a variety of delicious options to choose from.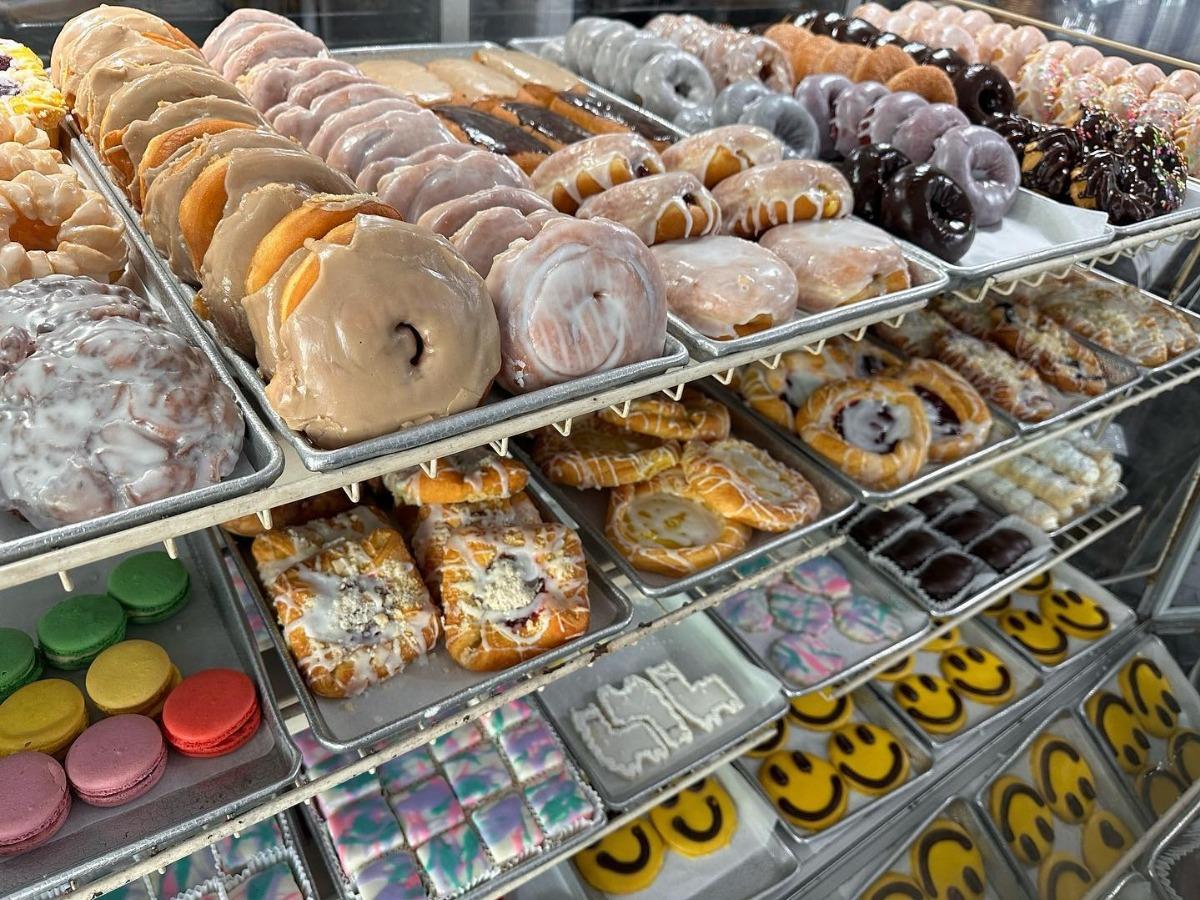 Continue your rainy day adventure with a leisurely shopping spree at Pensacola's vibrant retail destinations:

One popular spot for boutique and souvenir shopping is downtown Pensacola. The charming streets of downtown are lined with boutique stores, art galleries, and specialty shops. This is the perfect place to visit on a rainy day and check out local treasures, special artwork, and handcrafted gifts.

Another great place to spend your rainy day is the mall. Cordova Mall is an indoor shopping mall in Pensacola, perfect to visit on a day when you just want to be inside. Here you'll find a wide range of stores offering fashion, accessories, electronics, and more, as well as classic mall snacks like pretzels, a food court, and boba tea. From major brands to local boutiques, there's something for everyone.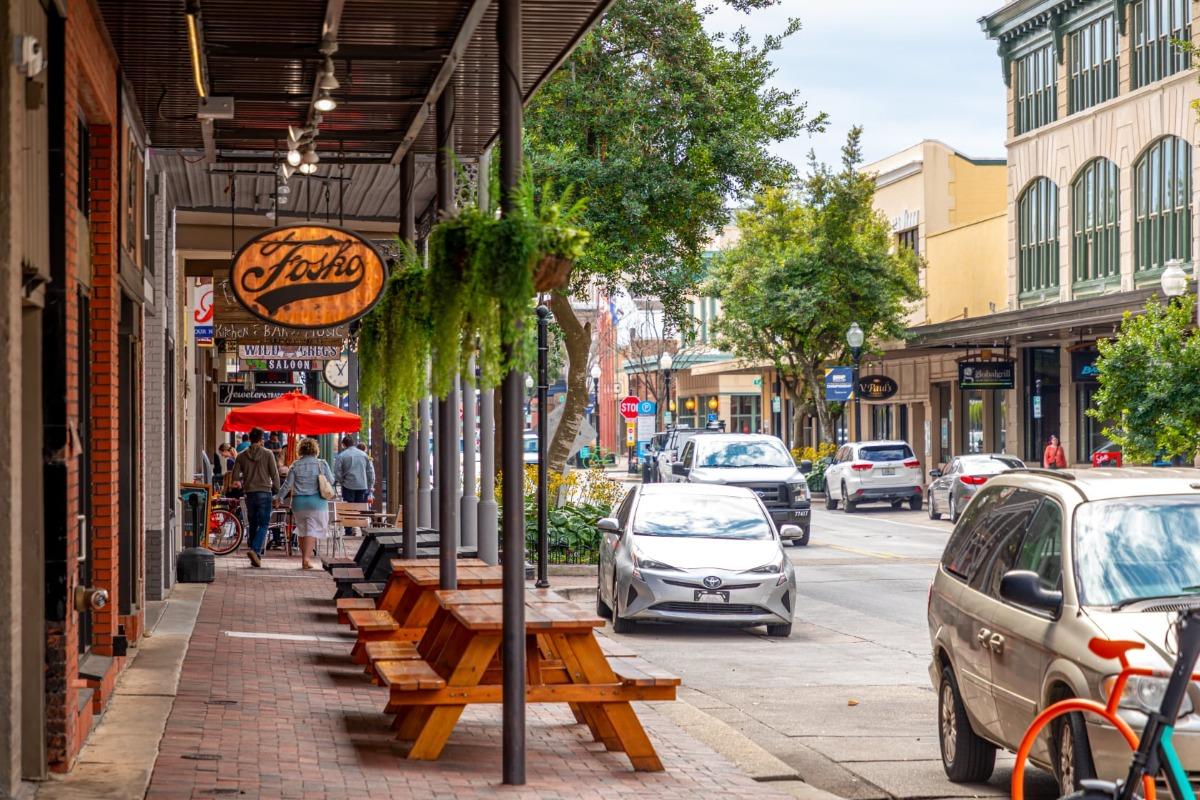 Image Credit: Downtown Pensacola
A little rain shouldn?t get in the way of your day in Pensacola. From shopping to museums and dining, there are plenty of ways to keep the family entertained on a rainy day.