Welcome to the hidden paradise of Pensacola Beach, a coastal gem nestled along Florida's Emerald Coast. Known for its crystal-clear waters, comfortable temperatures, and coastal charm, Pensacola also gives off a ?small town? feel in comparison to other more touristy beaches along the Gulf Coast.
Pensacola Beach is about 50 miles west of Destin, Florida, and shares similar picturesque landscapes with other popular Emerald Coast beaches like Panama City Beach, 30A, Destin, and Gulf Shores. While these beaches tend to draw in heavier crowds and traffic, Pensacola Beach is tucked away on the Santa Rosa Island, which allows it to maintain its laid-back pace. If you?ve been planning a getaway to the Emerald Coast, keep reading to learn more about the beaches in Pensacola.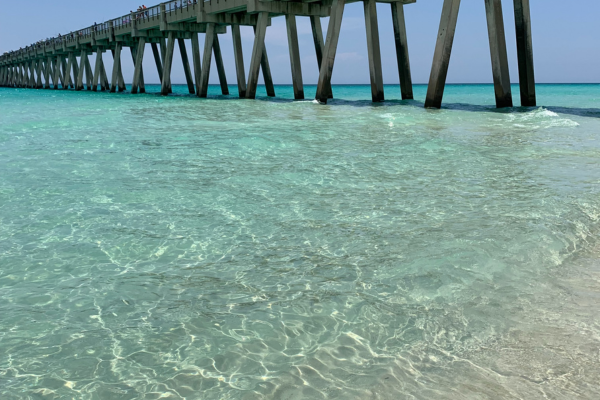 Pensacola Beach boasts crystal-clear waters that offer excellent visibility, ideal for swimming, snorkeling, and exploring the vibrant marine life beneath the surface. The occasional seaweed is minuscule and does not prevent swimmers from enjoying a beach day in Pensacola.
Year-round, Emerald Coast beaches boast beautiful, clear waters that attract national attention from social media users, tourists, and visitors looking for the best beaches in America.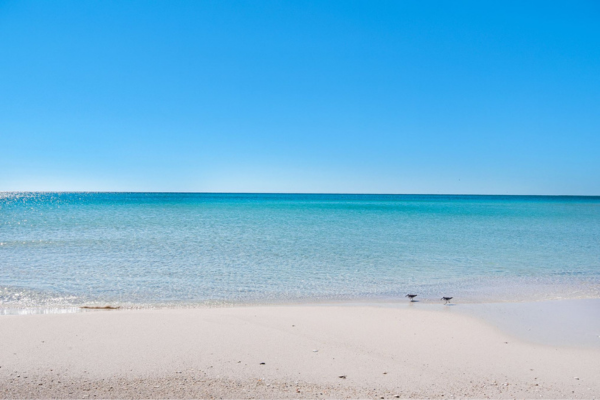 water temperature and comfort
With average water temperatures in the delightful 80s Fahrenheit during the summer months, Pensacola Beach provides ideal swimming conditions. The comfortably warm temperatures create the perfect setting for relaxation, water play, and beach activities.
In the fall, water temperatures are incredibly comfortable in the 70s, and the winter never dips below the 60s, making the water accessible for year-round swimming most of the time! Locals may sit out for fall and winter swims, but some find it comfortable!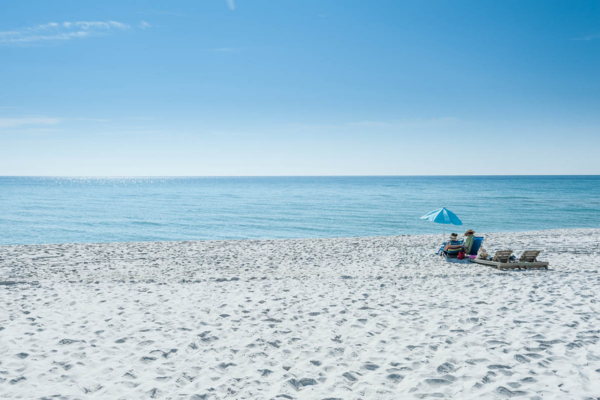 Frequently Asked Questions:
Is Pensacola Beach dog-friendly?
Yes, Pensacola Beach is dog-friendly! Your furry friends are welcome to join you on the sandy shores, provided they are leashed and well-behaved. Please be sure to only bring your dogs to designated dog beaches located at Park East and Park West.

Is the water in Pensacola Beach clear?
Yes, Pensacola Beach boasts crystal-clear waters that offer excellent visibility and create an ideal environment for swimming, snorkeling, and other water activities.

What is the water temperature in Pensacola Beach?
During the summer, the water temperature in Pensacola Beach averages in the delightful 80s Fahrenheit, providing a comfortably warm experience for beachgoers.

Are there sharks in Pensacola Beach?
While shark sightings are rare, it's important to stay informed about local beach advisories and adhere to any safety recommendations or warnings provided by lifeguards or authorities.

Is seaweed a problem at Pensacola Beach?
Pensacola Beach generally maintains a minimal presence of seaweed, thanks to ongoing efforts in marine conservation. You can expect a clean and picturesque shoreline during your visit.

Planning Your Visit to Pensacola Beach?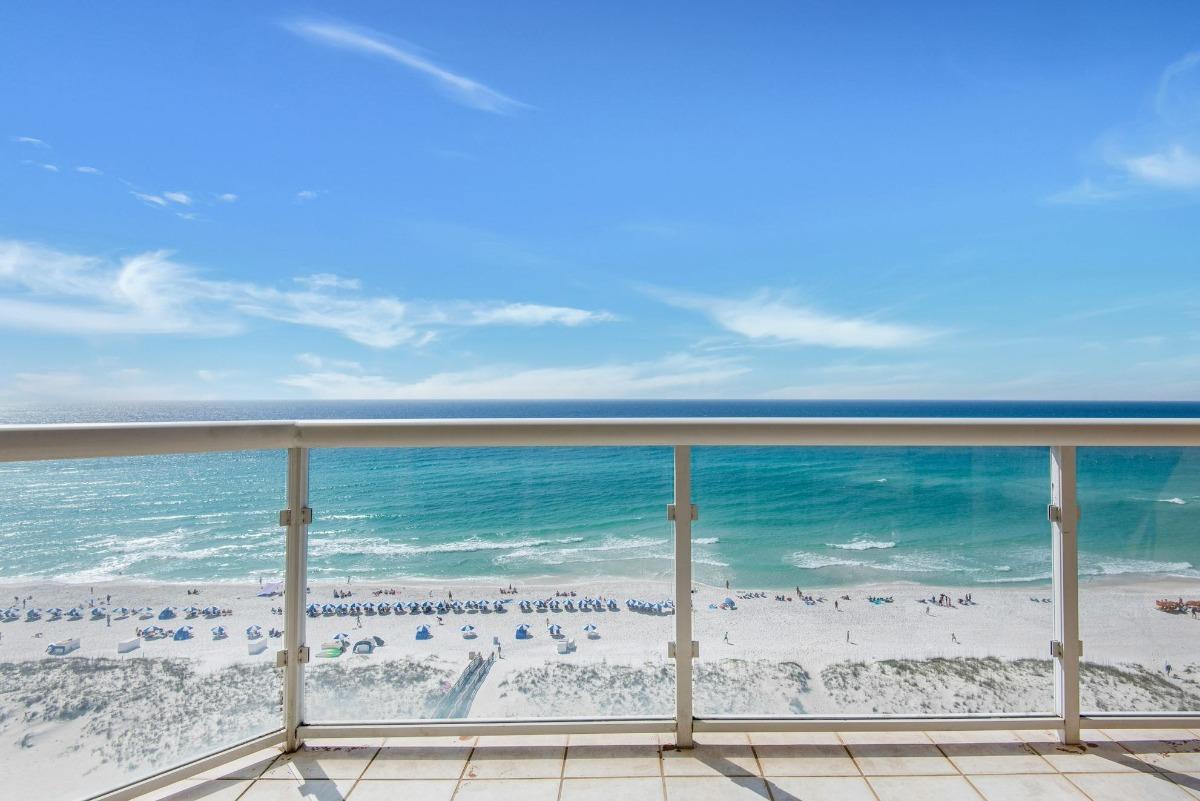 Explore our rentals along Pensacola Beach and plan your getaway!