As the sun shines brightly and the waves crash against the pristine shores of Pensacola Beach, there's an electrifying atmosphere that engulfs this charming coastal destination during the Fourth of July. With its breathtaking scenery, festivities like Red, White, and Blues Week, and a plethora of exciting activities, Pensacola Beach stands out as an ideal vacation spot for those seeking a memorable Independence Day celebration.
The Fourth of July is easily one of Pensacola?s favorite holidays. Each year locals and visitors alike look forward to the dazzling fireworks from Pensacola Beach and the events leading up to the Blue Angels Airshow. In addition, there are always festivities, Independence Day races, and many ways to get into the patriotic spirit in Pensacola.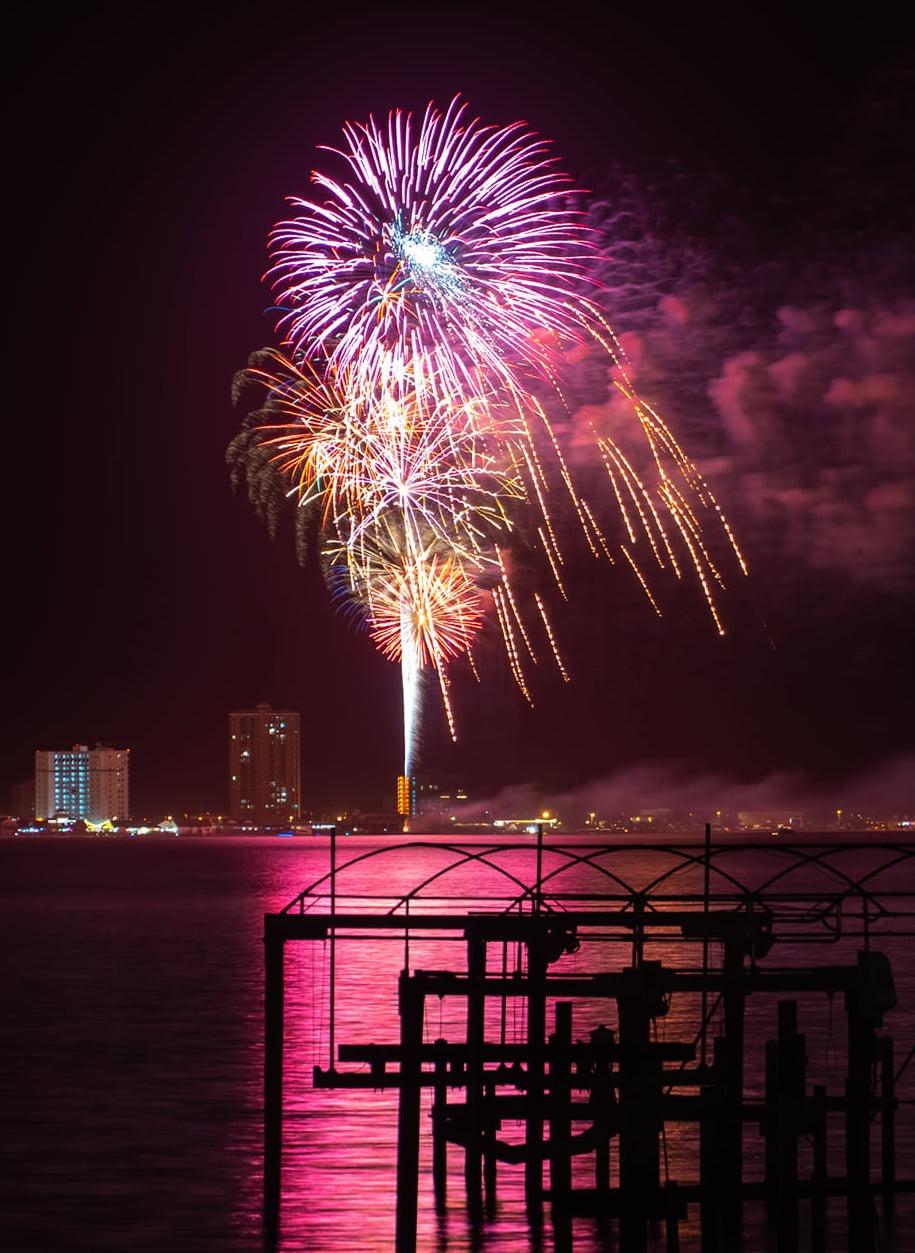 Fourth of july fireworks on pensacola beach
July 4, 8:30-9:00 pm
Catch the illuminating firework display from the Pensacola Beach Boardwalk over the Santa Rosa Sound. The show will begin at 8:30 pm, so arrive early to secure the best spot!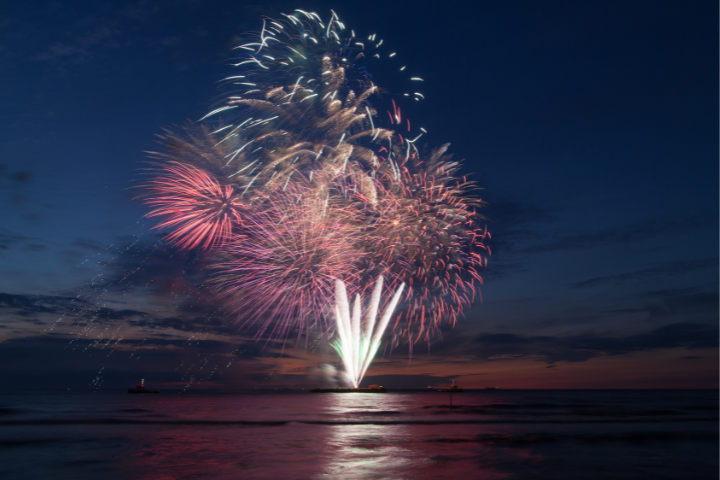 Fourth of july fireworks in downtown pensacola
July 4, 9:00 pm
Set up your lawn chairs and get ready to watch the incredible firework display over Pensacola Bay starting at 9:00 pm. Arrive early and tune into Cat Country 98.7 and music during the show!